What is the best place for you?
Bridgeport
, Fairfield County
Bridgeport is a city in Fairfield County, Connecticut. As of the 2014 census, the city population was 147,612. According to the United States Census Bureau, the city has a total area of 16 square miles. An elevation is 25 feet (7.62 m) above sea level. The population density was 9,226 people per square mile. The median age was 34.1 years (Connecticut state median age was 40.6 years)…
know more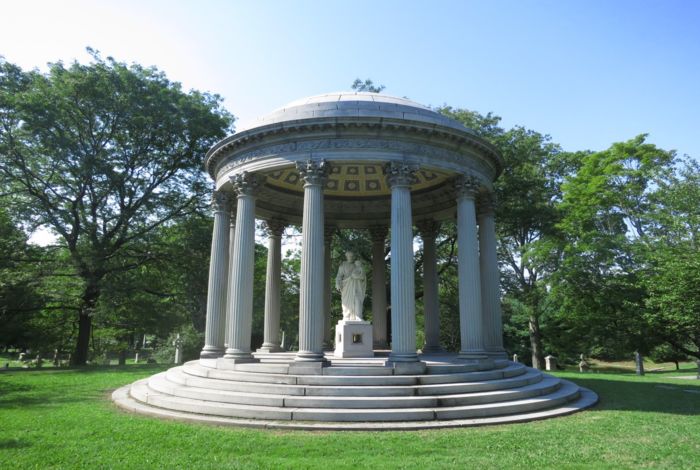 What's trending now in the market
Townhome provides sophisticated in-town living

by

By Gretchen A. Peck

on 2020-06-05 at 2:30 AM

Marisa Arredondo grew up in Greenwich's Field Point Circle community, and when she decided to move back to town in 2013, after some time in New York City, she immediately fell in love with the townhome at 50 Sound View Drive, Unit 3 South, part of the Beacon Hill association. After touring the property, she made an offer on it within hours. For several years, the property served as her […]

Problem-solving Realtor Wanda Scheifele is a...

on 2020-06-05 at 12:00 AM

Wanda Scheifele is a full-time Realtor, dedicated to Greenwich. She has served both buying and selling clients for several decades. She prides herself on being responsible, energetic, skilled and customer-service oriented. Scheifele is a Luxury Property Specialist and an agent with the Field Point Road office of Coldwell Banker Residential Brokerage in Greenwich. She has earned several […]

Real talk:Sales improve, charming Cape buy of the...

by

By Ken Edwards

on 2020-06-05 at 12:00 AM

My "buy of the week" selection started out as the quintessential Cape Cod set in a great Riverside neighborhood and was renovated and expanded without losing the charm of its original façade.
National Homeownership Month [INFOGRAPHIC]

by

The KCM Crew

on 2020-06-05 at 6:00 AM

Some Highlights National Homeownership Month is a great time to reflect on how we can each promote stronger community growth. Homeownership helps families build financial freedom, find greater happiness and satisfaction, and make a positive impact on our local communities. Let's connect today if homeownership is part of your future plans.

Three Things to Understand About Unemployment...

by

The KCM Crew

on 2020-06-04 at 6:00 AM

Tomorrow morning the Bureau of Labor Statistics will release the latest Employment Situation Summary, which will include the most current unemployment rate. It will be a horrific number. Many analysts believe unemployment could be greater than 20%. These numbers represent families across the nation that are not sure when (or if) they will return to

Is it Time to Sell Your Vacation Home?

by

The KCM Crew

on 2020-06-03 at 6:00 AM

The travel industry is one of the major sectors that's been hit extremely hard by the COVID-19 pandemic. Today, it's hard to know how long it will take for summer travelers to be back in action and for the industry to fully recover. Homeowners who rent their secondary properties on their own or through programs
I know everything about Real Estate. Contact Me!